As we celebrate Pride Month, we are reminded of the steps we still must take to create a more just and equitable world for everyone. LGBTQ+ people experience higher rates of homelessness and housing instability than their straight counterparts. And this disparity is compounded when they are also Black or brown.
Support organizations working to end LGBTQ+ youth homelessness
We would like to recognize all of the organizations across the country that are committed to the movement to ensure that every LGBTQ+ youth person has the safety, dignity, and protection of a home. Reflecting on the many partners we have learned from, we'd like to thank True Colors United, A Way Home America, Youth Collaboratory, and Point Source Youth for their vision, impact, and leadership. Please check out their websites to learn how you can support their work.
LGBTQ+ people experience higher rates of homelessness and housing instability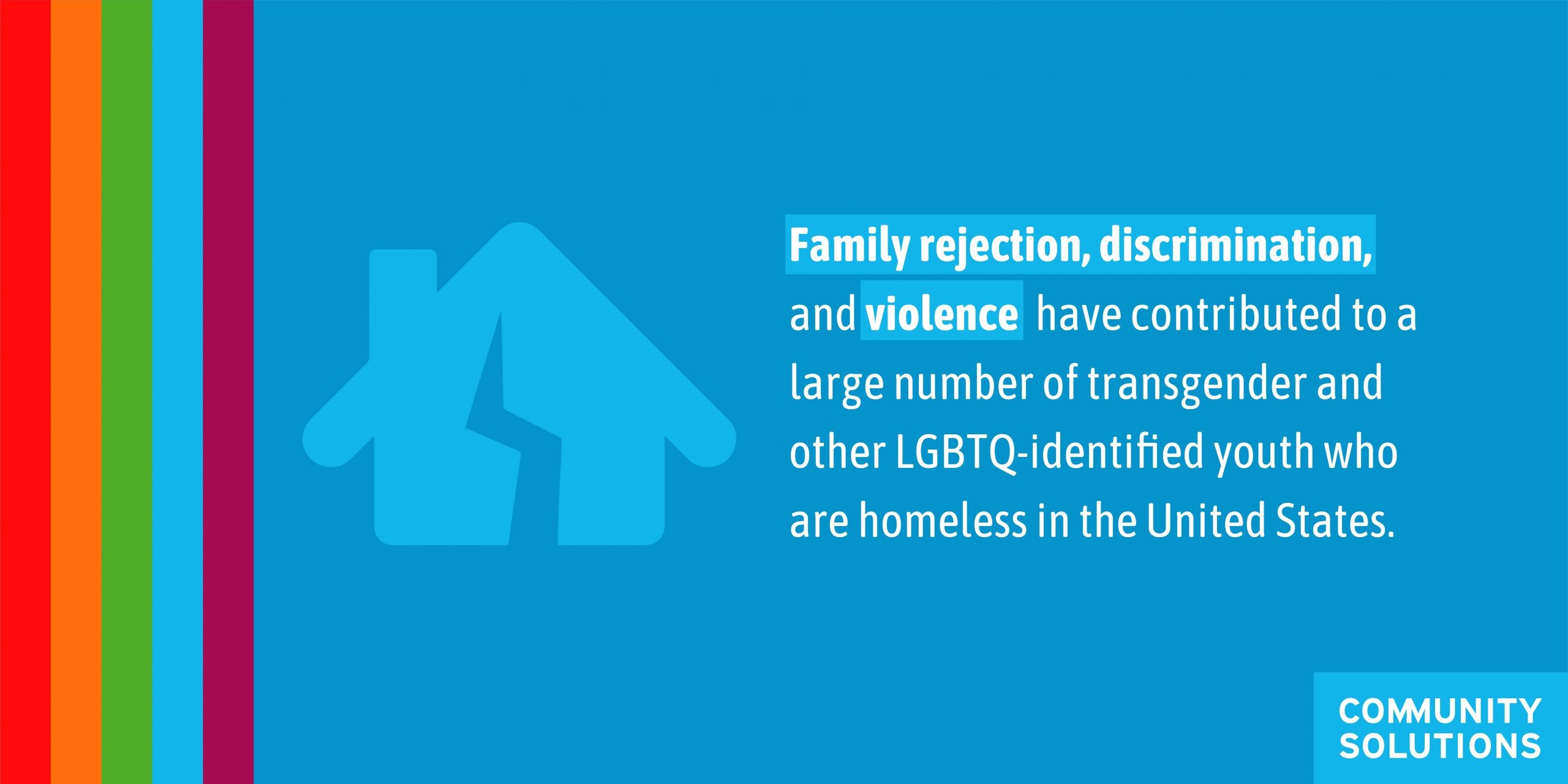 LGBTQ+ youth are over-represented in the homeless population.
According to Chapin Hall's Voices of Youth Count, an average of 20% of young adults (ages 18-25) experiencing homelessness in the United States identify as LGBTQ+. In some communities, LGBTQ+ young adults make up 40% of their youth homelessness population. Further, LGBTQ+ young people are over twice as likely to report experiences of homelessness than non-LGBTQ+ youth.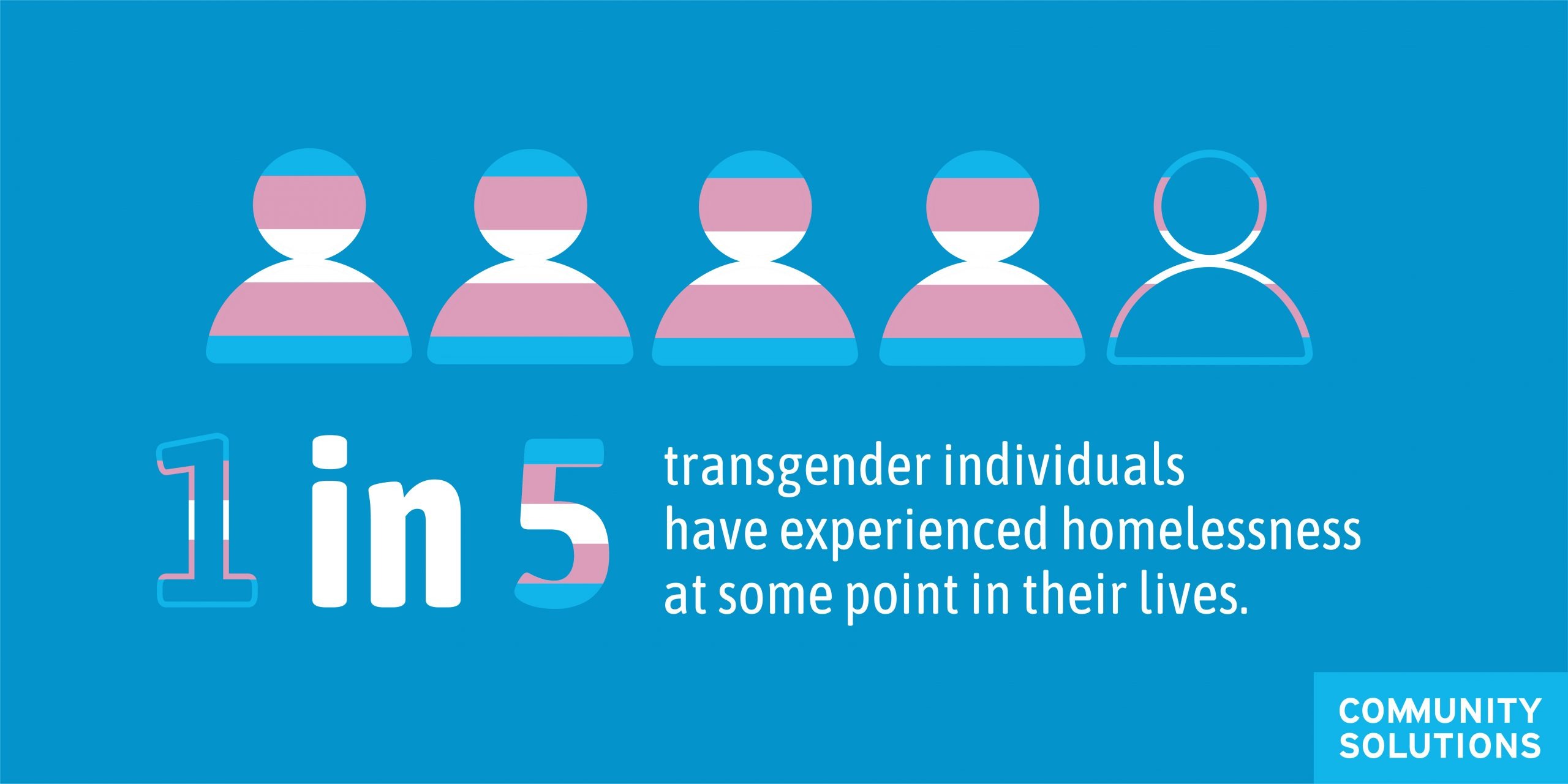 Additionally, transgender adults experience higher rates of homelessness than cis-gender adults.
According to the National Center for Transgender Equality, one in five transgender individuals experience homelessness at some point in their lives. Further, transgender and gender non-binary adults experience higher rates of unsheltered homelessness than their cis-gender counterparts.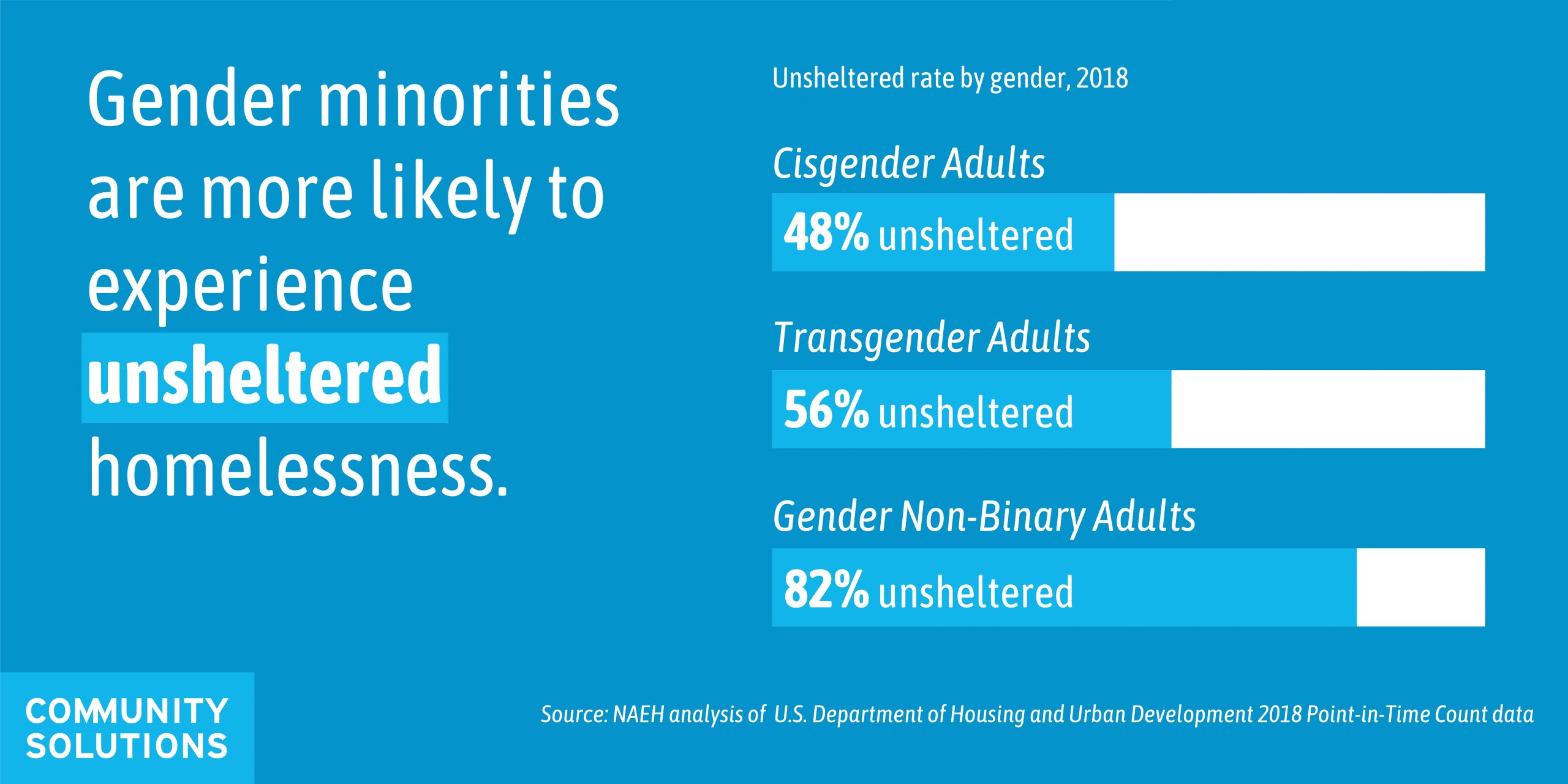 Gender minorities are more likely to experience unsheltered homelessness.
Trans and gender non-conforming adults cite similar factors leading to homelessness as LGBTQ youth: family rejection, stigma, mental health issues, substance abuse, as well as barriers to employment opportunities and housing. Despite a greater need, there are many barriers when trans and gender non-conforming people attempt to access housing and shelters.