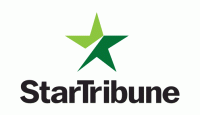 Homelessness and housing insecurity can feel intractable — too big and complex to get our collective heads around. That's why quiet stories such as one recently coming out of Hennepin County are so welcome. Earlier this month, the county and its partners moved their 700th person into permanent housing after experiencing chronic homelessness. By the time I caught up with them to learn more, that number had climbed happily to 714 people transitioning to a permanent home. This week, I checked in with Danielle Werder, team leader for the effort to end chronic homelessness in Hennepin County's Housing Stability area. She talked about the program and the role dignity plays in its success.
---
Q: Which of your collaborations are showing the greatest promise?
A: We are thankful for the collaboration in our network of single adult shelters, which work to make bed reservations for people based on their needs. With the onset of COVID-19, we have made shelter available 24/7. That means that case managers are able to work with people during the day to help them advance their housing plans. Our coordinated entry system helps connect people with housing providers to support their individual housing goals.
Q: How does Minnesota stack up to other states?
A: This is a source of pride for us. Hennepin County is part of Built for Zero, a movement of more than 80 communities working to measurably end homelessness, starting with veterans and the chronically homeless. We were the only large community that achieved a sustaining shift in the number of chronic homeless people. But we also want to learn from other communities and try to draw what we can from others.